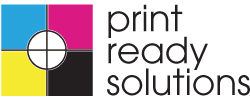 Motif Blocks
Blocks
|
Text Blocks
|
Image/Photo Blocks
|
Monogram Blocks
| Motif Blocks Motif blocks define an area on your design designated for a Motif (clipart image).
Uploaded Motifs
can be accessed using the PRS Personalization Editor when the block is set up in this manner.
Draw the rectangle area where Motif is requested. The block Type is not used and can be left as 'Textline'




Property Group - Appearance sets the following:




Property Group - Custom defines the default Motif Image to use:

Add - Click the 'Add' button to insert a new custom field
Property Type - Select 'String'.
Property Name - Type 'Motif'.
Property Value - Type the Motif name as used on the PRS Motif Uploads screen.





Define a default (example) Motif that will appear in the Personalization Editor.