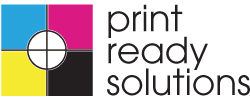 Blocks
Blocks |
Text Blocks
|
Image/Photo Blocks
|
Monogram Blocks
|
Motif Blocks
Blocks are the defined areas of your design that offer personalization options for the customer. With the aid of the PDFlib Block Tool, you will be able to define the following types of blocks within your designs for consumer input through the PRS Personalization Editor.
Text Blocks - are for text input. Consumers will be able to enter text in this block and select from font, size and color options.
Image/Photo Blocks - are for uploading and inputting photos or images by the consumer. Through the Personalization Editor, your customers will be able to size, drag, and edit a photo within the Image Block.
Monogram Blocks - are for selection of Monograms within your designs. Consumers will choose one, two or three special font characters from your Monogram options.
Motif Blocks - are for the selection of special Motif images within your designs. Consumers will choose from your Motif images. The PRS Personalization Editor will embed motifs in your designs for output.
Open your design with Adobe Acrobat 9.0 and then activate the PDFlib Block Tool from the menu.